A humanoid species identified by their short builds and fur-covered faces, Bothans are widely known as proficient and intrepid spies. However, members of the species have also become fearless leaders, relentless warriors, courageous pilots, and brilliant scientists. As a species, Bothans have been mastering the art of information-gathering for nearly 300 years. The resulting Bothan spynet is among the largest and most renowned intelligence organizations, with operatives stationed throughout the galaxy.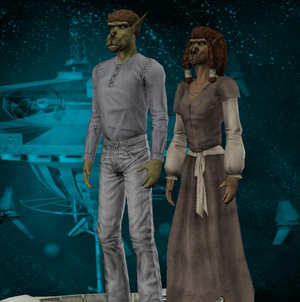 Bothan Stats
Racial Bonuses
Racial Minuses
Community content is available under
CC-BY-SA
unless otherwise noted.