An amphibious species with fishlike faces and huge eyes, the Mon Calamari are among the galaxy's most peaceful and intelligent beings. They are a colorful species, with skin tones ranging the full spectrum of known hues. Many Mon Cal are also marked by vibrant spots or stripes.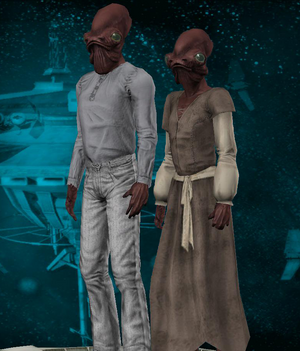 Mon Calamari Stats
Attributes
Racial Bonuses
Racial Minuses
Community content is available under
CC-BY-SA
unless otherwise noted.